The GP Agency are looking to register GPs interested in Out of Hours – OOH work. We currently have a variety of OOH work available in West Yorkshire, London, Somerset and Exeter. We personally tailor our locum services by working closely with you to understand your specific requests and availability. Our agency targets out of hours clients relevant to you to help you fill your diary with the work you want.
We are working on Tier 1 contracts and offering excellent rates for a number of out of hours providers across the country.
GP OOH duties are usually a mixture of the following:
-Face to face consultations
-Telephone triage
-Home visits (aka. mobile shifts with or without a driver provided)
The role may require the need to provide telephone support to other clinicians across the OOH service as required.
OOH services usually use Adastra V3 software package. Experience of Adastra V3 is desirable but not essential as training can be provided. Rates do vary depending on site and demand, but in certain locations we can pay up to £120 an hour.
In particular we urgently require locum GPs to cover the Exeter and Somerset areas on an ongoing basis. You can earn well over £25,000 per month (£300,000 per year) working full-time in the Southwest. We can also put together shift packages around your availability, for example: Bank Holiday shifts packages are available – paying over £5000 for 4 consecutive days work.
If you are interested please contact Adnan Ali on 07949 49 2020 or 020 3906 6957.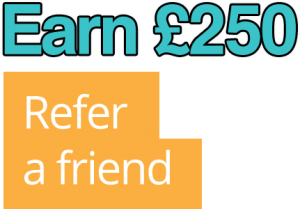 We also offer £250 referrals if you know anyone who would be interested to work in out of hours across the country.
OOH WORK IN SOMERSET AND EXETER | EARN UPTO £250,000 A YEAR
SHIFTS ARE TELEPHONE TRIAGE, MOBILE SHIFTS AND FACE TO FACE
EVENINGS, NIGHTS AND WEEKENDS
SHIFT PACKAGES FROM 25 HOURS TO 96 HOURS PER WEEK
SYSTEM: ADASTRA V3
We are seeking to recruit experienced  A&E Band 5  Nurses to work in London Hospital A&E at various hospitals in London . This an exciting opportunity to further develop core skills and consolidate previous experiences gained, working at one of the largest acute Hospitals trust in the country. You will be working in a challenging area amongst a large multidisciplinary team with the support of senior staff delivering care to a high standard.
Essential Requirements;
Registered General Nurse
NMC Registration
A minimum of 12 months experience working in A&E
Peads Experience 6 months
Our GP Agency Nurses are invaluable to us and in return for their dedication and commitment, we offer the following benefits.
A flexible working pattern to suit you
Competitive pay rates and weekly pay
Opportunities to work across various departments and sites, gaining invaluable knowledge and experience
Electronic Timesheet submission
A professional Nurse Recruitment Team that will ensure you are registered and compliant to work shifts as soon as possible
A dedicated compliance team that will ensure you remain compliant to work, sending out regular expiry updates
Free annual Statutory Mandatory Training updates
Please apply directly to this advertisement, for further information on the roles please contact the Adnan from THE GP AGENCY 07949492020 and 02039066957.